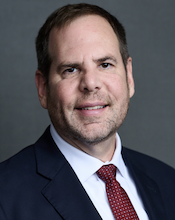 Robert J. Wiley
Robert J. Wiley founded the firm in March, 2000 because of his passion for justice and civil rights. Mr. Wiley has represented over a thousand employees in legal actions against employers. Mr. Wiley is board certified as a specialist in labor and employment law by the Texas Board of Legal Specialization. Mr. Wiley has been recognized as a Super Lawyer by Thompson Reuters from 2014-present.
Mr. Wiley served as the president of the Dallas-Fort Worth Employment Lawyers Association from 2009-2015. Mr. Wiley served as Chair of the Dallas Bar Association's Labor and Employment Section in 2022. Mr. Wiley is also active in state and national employment lawyer organizations.
Mr. Wiley frequently speaks at legal symposiums, such as the State Bar of Texas Annual Advanced Employment Law Course and the National Employment Lawyers Association Annual Meeting. Mr. Wiley graduated with honors from Tulane Law School and received his undergraduate degree from Vanderbilt University.
Mr. Wiley represents employees before administrative agencies like the EEOC, as well as state and federal courts. In addition to ordinary employment disputes, Mr. Wiley often handles complex and multiparty employment litigation.
Indeed, Mr. Wiley has served as lead counsel in several federal class action cases for unpaid wages. Although Mr. Wiley has won significant courtroom victories, his greatest accomplishment is assembling his outstanding team of attorneys and staff.