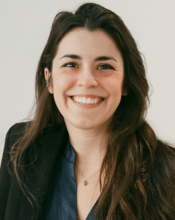 Riley Carter
Riley Carter is licensed to practice law in the State of Texas. She is a trial attorney in the Dallas office of Rob Wiley, P.C.
Ms. Carter graduated from the Texas Tech University School of Law with Magna Cum Laude honors. During her time in law school, Ms. Carter was a member of the Criminal Defense Clinic where she had the opportunity to represent and serve many clients in the Lubbock area. She honed her advocacy skills by traveling the U.S. competing in National Moot Court Competitions. She also won the intraschool Advanced Mock Trial and Advanced Moot Court competitions in her second year. She served on the Board of Barristers as the Vice Chair of Appellate Advocacy in her third year. Her outstanding advocacy skills won her many awards throughout her law school career: Most Improved Advocate of the First Year Class, "Top Gun" Award: Top Ranked Mock Trial and Moot Court Advocate of the Second Year Class, and Overall Top Oralist Award for Mock Trial and Moot Court. Ms. Carter also excelled academically, being awarded Top Grade and Distinction Awards in multiple classes. Ms. Carter also served as a Texas Tech School of Law Tutor to first year students for two classes. Ms. Carter was chosen to represent the Law School in an official capacity as a Dean's Ambassador. Outside of the Law School, Ms. Carter felt compelled to serve her community further and was recognized and graduated with the Pro Bono Honor Roll and the Pro Bono Honors Award.
Ms. Carter received her undergraduate degree from Texas Christian University. At Texas Christian University, Ms. Carter was a University Scholar and made the Dean's Honor List four semesters in a row. Since undergraduate college, Ms. Carter knew she wanted to be an attorney, which prompted her to be a member of the Pre-Law society.
Ms. Carter is a zealous advocate, eager to meet clients and understand their needs. She has an unmatched drive to give her best efforts arguing the law to get results. Ms. Carter deeply understands the hardships that come with having to contact an employment attorney and she is ready to be your voice.
Education
J.D., Texas Tech University School of Law
B.A., Texas Christian University
Jurisdictions Admitted to Practice Texas

Achievements
Texas Tech University School of Law, Magna Cum Laude, Pro Bono Honor Roll
National Moot Court Advocate for 4 traveling teams
"Top Gun" Award: Top Ranked Mock Trial and Moot Court Advocate
Dean's Ambassador for Tech Law