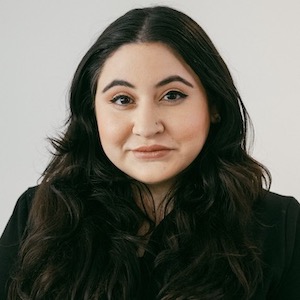 Harjeen Zibari
Harjeen Zibari is a trial attorney in the Dallas office of Rob Wiley, P.C.
Harjeen has considerable litigation experience, including in state court, federal court, and arbitration. She also has experience in front of administrative and governmental agencies such as the Equal Employment Opportunity Commission (EEOC) and the Texas Workforce Commission (TWC). Regardless of what stage a case is in, her ultimate goal is achieving the best outcome possible for her clients. Her practice specializes in variety of claims, which include Title VII of the Civil Rights Act of 1964, the Americans with Disabilities Act (ADA), the Age Discrimination in Employment Act (ADEA), the Fair Labor Standards Act (FLSA), and the Texas Labor Code. Harjeen appreciates that with every client comes a unique story and experience worthy of compassion and zealous advocacy.
Harjeen has always been dedicated to the fight for justice and has represented clients in courts across Texas. Prior to joining the firm, Harjeen worked at a nonprofit organization as a criminal justice reform attorney, where she represented low-income Texans who faced incarceration solely due to their inability to afford court costs and fines. Outside of the courtroom, Harjeen advocated at the state and local level for criminal reform bills and measures, including testifying at the state legislature. She also worked on large-scale civil litigation matters dedicated to bail reform, immigration, and homelessness.
Harjeen is a proud Dallas native. She attended the University of Texas at Dallas for her undergraduate degree as a Dean's Scholar, where she graduated summa cum laude with a Bachelor of Science in Psychology and Child Learning and Development with a minor in Political Science. Harjeen was also a member of Phi Beta Kappa honors society and competed in undergraduate moot court.
For law school, Harjeen attended the University of Texas at Austin School of Law, where she graduated with pro bono honors for completing over 100 hours of extracurricular pro bono service. She provided pro bono assistance such as wills and estate planning, expunctions, special education advocacy, Deferred Action for Childhood Arrivals (DACA) renewals, and name and gender marker changes. While in law school, Harjeen was a student attorney in the Civil Rights Clinic and the Criminal Defense Clinic. Harjeen continued to compete in moot court at the law school level and was selected to participate in UT's annual Hutchinson Moot Court competition, further developing her advocacy skills.
Harjeen also served as the Peer Mentorship Coordinator for Texas Law's Women's Law Caucus, focusing on expanding the school's mentorship opportunities for first-generation women of color like herself. Additionally, Harjeen served as Managing Editor of Publication for the Texas International Law Journal, which honed her legal writing skills and her attention to detail. In recognition for her successes in law school, Harjeen received distinctions as a Farris-Cisneros Scholar from the Travis County Women Lawyers Association (TCWLA) and as an Access to Justice Scholar from the National Association of Women Judges (NAWJ).
Harjeen is currently licensed to practice law in Texas, and is admitted to the Western, Northern, Eastern, and Southern Federal District Courts of Texas. She is fluent in English and Kurdish.
Education
J.D., The University of Texas School of Law, 2020
Pro bono honors
B.S., The University of Texas at Dallas, 2017

Summa cum laude
Dean's List, all 8 semesters
Phi Beta Kappa
Jurisdictions Admitted to Practice The State Bar of Texas, 2020
Western District of Texas, 2022
Northern District of Texas, 2022
Southern District of Texas, 2022
Eastern District of Texas, 2023

Professional & Bar Association Memberships
Texas Young Lawyers Association
Member Since: 2020
Austin Bar Association
Member Since: 2021
Elected member of the Texas State Bar Legal Services to the Poor Committee

Wrote the Judicial Guidance on Court Fines and Costs, adopted by the State Bar of Texas, 2023
Languages
English and Kurdish