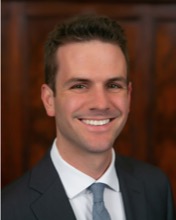 Eric Dama
Eric Dama represents employees in legal disputes against employers. Mr. Dama is an attorney in the Dallas office of Rob Wiley, P.C. He joined the Firm in 2014. Mr. Dama has been selected by Texas Super Lawyers Magazine as a Texas Rising Star in 2017, 2018 and 2019. This honor is bestowed on the top 2.5% of Attorneys under the age of 40.
Mr. Dama assists employees in matters concerning discrimination, retaliation, Family and Medical leave (FMLA), federal workers' rights and fair labor standards, unpaid wages and overtime, as well as breach of contract and non-compete issues, among others. He handles cases before administrative agencies like the Merit Systems Protection Board (MSPB), United States Equal Employment Opportunity Commission (EEOC), Texas Workforce Commission (TWC), and the Occupational Safety and Health Administration (OSHA), state and federal courts, arbitration, civil service proceedings, and local government/school district termination appeals. Mr. Dama also represents employees in internal grievances, employer investigations, and disciplinary/termination hearings. He has served as co-lead counsel on a nationwide collective action, representing over 100 claimants.
Mr. Dama earned his law degree from Baylor University School of Law, where he completed Baylor's renowned Practice Court program. There, Mr. Dama received extensive litigation and trial training from some of the best trial lawyers and judges in the country. To further enhance his skills, he also competed on advocacy teams in the Harvey M. Richey Moot Court Competition and the National Sports Law Negotiation Team in San Diego, California. On the Immigration Law National Moot Court Team at the New York University Immigration Competition, Mr. Dama and his teammates were semi-finalists and earned the award for Best Brief.
Mr. Dama is licensed to practice law in the state of Texas. He is admitted to practice in all Texas state courts, as well as federal courts in the Northern and Eastern Districts of Texas. Additionally, Mr. Dama is a member of the Dallas Bar Association – Labor and Employment Section, and the Dallas Young Lawyers Association. He is also a member of both the National Employment Lawyers Association as well as the Texas Employment Lawyers Association. Mr. Dama graduated summa cum laude from the University of Oklahoma with a bachelor's degree in Journalism. He graduated from the OU Honors College and was a President's Community Scholar. He was also a member of Phi Beta Kappa, the oldest academic honor society in the country.
With years spent writing for the university newspaper as well as city newspapers in both Texas and Oklahoma, Mr. Dama utilizes his natural storytelling ability to relate his clients' stories to the appropriate audience. Mr. Dama spent time writing for the Oklahoma Daily, the Norman Transcript, and the Plano Star Courier.
An alumnus of Dallas' Jesuit College Preparatory School, Mr. Dama also believes in service to the community. He has volunteered at Austin Street Center, an emergency homeless shelter, and previously at numerous organizations including Big Brothers/Big Sisters of Oklahoma and as a mentor in the Waco, Texas community at a local elementary school.
Education
J.D., Baylor University School of Law, 2014

Student Bar Association – 3L Class President
Student Bar Association – Executive Parliamentarian
National Sports Law Negotiation Team, Fall 2013
Immigration Law National Moot Court Team, Spring 2013
Semi-Finalist and Best Brief Award Winner
Harvey M. Richey Moot Court Competition, Baylor Law, Fall 2012
National Order of the Barristers
B.A., University of Oklahoma, 2011
Summa Cum Laude Phi Betta Kappa
Jurisdictions Admitted to Practice All Texas state courts, 2014
Northern District of Texas, 2014
Eastern District of Texas, 2014

Professional & Bar Association Memberships
Dallas Bar Association
Member Since: 2014
Dallas Young Lawyers Association
Member Since: 2014
National Employment Lawyers Association
Member Since: 2014
Texas Employment Lawyers Association
Member Since: 2015